ITS tennis centre uses spaces of OMEGA centre, a brand new and one of the most luxurious health and sport center in Europe, which provide ideal environment for top training.
The permanent tennis hall offers quality carpet surface, which regarding its classification corresponds with a hard medium fast type of surface, which allows players to have an interesting alternation to outdoor clay courts used in summer season. The wooden construction of this hall prevents retention of humidity common for inflatable halls; this is why players have maximum comfort for playing. Individual courts have their own access and they are construed with a deluxe deceleration zone corresponding with international standards. 
During summer seasons trainings of ITS tennis centre take place at outdoor clay courts, there are 9 of them in OMEGA centre. Clay is a fast and at the same time soft type of surface and it provided players with a great training, as it trains them to cope with a fast play.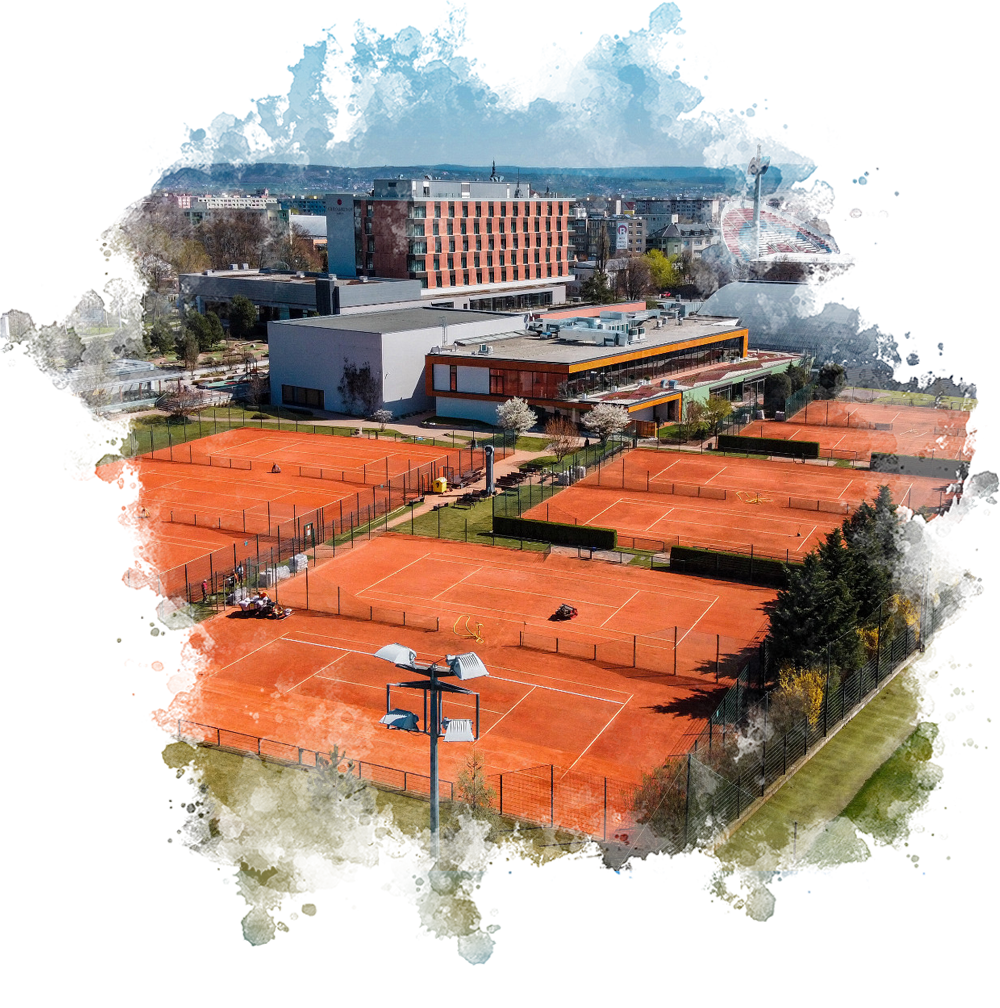 Fully equipped fitness of OMEGA centre enables access to regular fitness training. Players have the opportunity to make a use of wide offer of activities from cardio zone, through work out stations to group training sessions. The fitness centre also provides a stretching zone, which enables players to stretch before and after fitness training. This zone also offers additional equipment allowing very thorough stretching of all muscle parts.
Regeneration is very important particularly after a demanding training. Players can use a relaxation zone, in which there is a large swimming pool, two whirlpools and a sauna, a steam room and a cooling swimming pool. Last but not least the relaxation zone offers one dark relax room and one light relax room with comfortable loungers.